If you've taken a video call from home, you've probably come up against cluttered bookshelves, unwanted family walk-ins, and bad lighting. It's a challenge to find the right place to hold your video call and present the best professional image on camera. You may have even tried the virtual background feature for
Zoom
or Microsoft Teams, which you've probably noticed looks more than a little off
.
That's because the technology can't accurately read where you end and the background begins. Cue the disappearing acts—hand gestures and head movements that sink into the background. One solution to the problem is the green screen video background.
But do they actually create more problems than they solve?
As someone who's conducted hundreds of professional video calls from home over the years, I've certainly found that to be the case. And I've also had plenty of time to devise
better alternatives.
But before I get to those, let's take a closer look at how a green screen office background works—and why it doesn't always work well.
Green Screen Video Backgrounds: Why You Can't Get Them Quite Right At Home
A green screen is a solid, fluorescent green surface that originated in the world of movies and TV. The neon hue was chosen by film and TV crews because they thought on-screen talent would never wear such an ugly shade of green. It's also the shade furthest away from natural skin tones. In theory, this means that a person standing in front of it is easily distinguishable from the background. For green screens to look natural, TV and film crews put a lot of thought and prep work into their use. They know how to select a virtual backdrop with the same lighting direction, intensity, and focal distance as the video's subject. They also conduct a process called color balancing, which ensures that the light tone exactly matches the light coloration and the subject's white balance. Even with these advanced techniques, eight out of ten viewers will be able to sense something unnatural about what they are watching.
It's hard to create a realistic green screen office background without the use of these techniques. That's why, as remote workers, we can't just throw a green screen behind us and have it look
good.
Without mastering these techniques, viewers know something is "off"—the subconscious brain can detect something unreal about what it's seeing. On the desktop screen, this translates into a number of disconcerting effects. For example, depth of field is a common issue. In the case of a video shot, depth of field refers to how much of the person on the screen is in focus. If your face is in focus and then you put something on the video green screen that's very sharp, the scenario no longer feels real to your brain. In the mind's eye, if your eyes and face are out of focus, then it logically follows that the backdrop must be out of focus too. Far from being a simple solution for your video calls, green screen video backgrounds typically create more problems than they solve. What's a better solution? In my experience, a physical backdrop provides a more consistent, natural video experience, and promotes your brand image at the same time.
The Voodrop: A Professional Webcam Backdrop
To avoid the complications of a green screen office background, I created a physical backdrop designed specifically for professionals working from home, and virtually anywhere else.
Anyvoo
provides custom backdrops (so you can add your logo to it) and a number of pre-designed options for home office video conference backgrounds, giving you a background that is interesting and seemingly realistic, while keeping the focus on you. They're easy to set up, easy to move, and wide enough to fit perfectly in a video frame.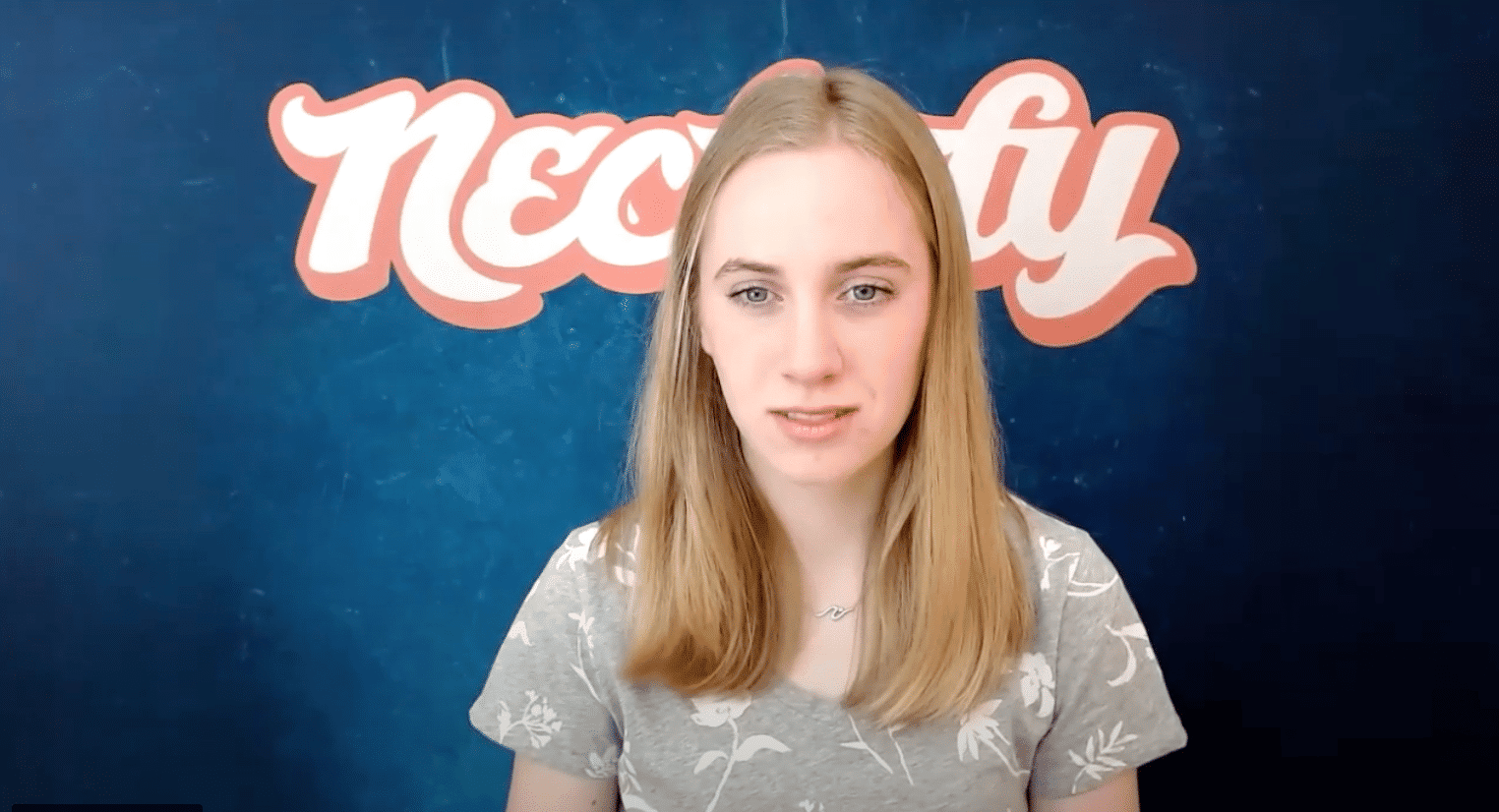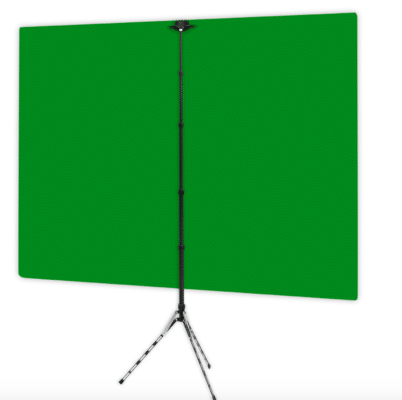 And if you really love playing with a green screen, don't worry: Voodrops are double-sided, and you can always add one to the second side of your Voodrop!
Start configuring your Voodrop today.