Works beautifully on every video call.
Our digitally-printed stretch-fabric looks realistic and feels amazing, improving how you look on video calls. You don't have to deal with the dreaded "green jaggies" that green screens and virtual backgrounds create. You'll look fantastic on every video call, whether you're on Zoom, Loom, Teams, BombBomb, GoToMeeting. Since your Voodrop is a physical backdrop, you won't have to mess with all of the background settings to look good.
Built specifically for remote work.
We've designed your Voodrop to be the optimal size for offering full screen coverage, while taking up as little space as possible. The minimal footprint of your Voodrop helps keep your space workable even when you leave it set up.
Easy Care
The polyester/lycra stretch fabric not only feels amazing, but it's easy to care for. Wad it up when you're not using it. It'll look great when you put in on the frame. Wash it if it gets dirty. Simple.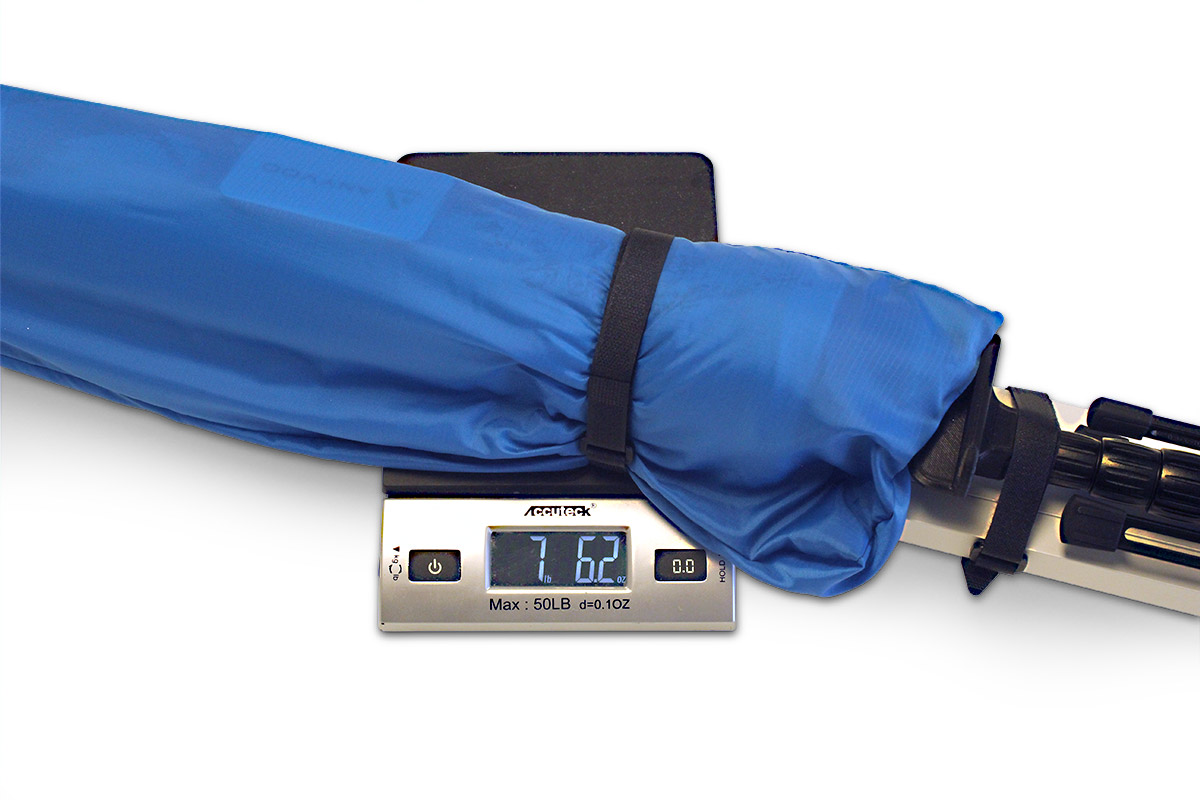 lightweight and portable
Weighing in less than 8 pounds, you can actually pick up your Voodrop, and quickly move it out of the way, lean it against a wall, or take it to the kitchen.
Sit or Stand
Sitting all day is terrible for you, so we don't think you should be forced to sit to look great on video. Your Voodrop will follow you from standing to sitting and back again.
Easy to set up. Easy to take down.
It only takes a few minutes to set up your Voodrop.
Connect the frame
Slip fabric over the frame
Hang it on the stand or on the wall
Do your next video call
Here's our actual setup tutorial so you can see how simple it is.
We Love Questions
We've made a bunch of videos that answer many of the questions we are asked. If we've missed your question, let us know, and we'll do our best to answer quickly!
What comes with the Anyvoo backdrop?
You'll receive everything you need to make your Anyvoo work immediately after you unbox it. You'll receive the expandable stand, stand mount, simple-set-up aluminum frame, and the double-sided Anvyoo fabric.
How big is the backdrop itself?
It's super hard to tell how big something is online, we get it. So, Lance is breaking out the measuring tape and his super-average sense of humor to make sense of it all.
What is the backdrop fabric made of?
The fabric is the star of your Anyvoo. The material is durable, yet beautiful apparel quality spandex that won't wrinkle, reflect, or do weird things on you.
How easy is it to move the backdrop?
Pick it up and go. Stuff it in the closet. It's easy.
How easy is it to adjust the Anyvoo stand?
We're not rocket scientists, so we didn't want to make anyone else have to be either just to get the stand to work for your Anyvoo. Just think "righty-tighty, lefty-loosey," and you're all set.
How much of my backdrop fabric will be seen on a typical video call?
We know it can be tough to tell how much of your Anyvoo backdrop will be visible on a video conference call, so Lance is going to be the test dummy.
How much light shines through the Anyvoo fabric?
It really depends on how bright the light behind the backdrop is, and how much white there is on your backdrop, but in this video, we show you what you can expect.
What's the best second side for my backdrop?
There are some pretty simple things to think through if you're stumped on what you want on the back of your VooDrop.
How do I take care of the Anyvoo fabric?
If you're careful enough that you don't shred your clothes weekly, you're careful enough to keep your Anyvoo backdrop looking magnificent. No sweat. In short, treat it nicely. If you ever have to clean it, wash it on cold, and line dry.
How do I hang my Anyvoo backdrop on a wall?
Your backdrop is not stuck just on a stand. You can set it free anywhere you've got a little wall space. Here's what we mean. Just request a wall mount in the comments of your order, and we'll hook you up.
Do you sell outside the US?
Yes. We do. In fact, we love spreading Anyvoo all over the world. The only special consideration is that you'll need to help cover the cost of shipping, and any kind of extra duties or fees your country adds on.