Meet the Voodrop
The double-sided, elegant professional webcam backdrop designed specifically for remote workers.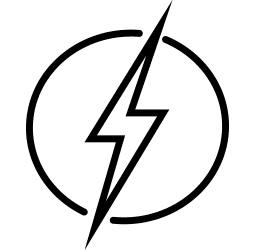 FAST TURNAROUND
We'll print, sew, and ship your Voodrops within 5 business days of design proof approval. If you're in a bigger hurry, you can RUSH or SUPER RUSH your order.

Free Shipping on Orders of $300+
We offer free shipping for orders of $300 or more that ship to a single location. For corporate orders of ten or more Voodrops, we will ship directly to each member of your team for free if they are located in the US! Once you order, we'll connect for the shipping addresses.
Professional design review
We review every custom design and send you a digital proof before we ever go to print so you can order with confidence!
No more messing with green screens, green jaggies, and cheesy graphics.
The challenge of using a green screen and virtual backgrounds is that you're always having to fiddle with things, and it's never quite right.
With your Voodrop, you'll look great on any video platform. Just set it up and forget about it.
(Of course, if you really love playing with a green screen, you can always add a green screen to the second side of your Voodrop.)
Shop Now
Design Your Voodrop
So easy to set up, even your CEO can do it!
Slip the lightweight aluminum tubes together, give them a quick snug with our unique corner design, slip over the fabric and zip it up. Hang it on the mount. Done.
Watch the full length setup video, complete with lame jokes.
Carefree and wrinkle-free.
The feel of a Voodrop is a lot like your favorite yoga pants.
You'll get the same texture, stretch, durability, and luxury from your Voodrop fabric. Just don't try to wear it, ok?
You have better things to worry about than taking care of your webcam backdrop fabric. We've made it easy. The fabric can be folded or scrunched up for storage, and once it's installed, it's beautiful and smooth.
Words fail us to describe the fabric, but, of course, we made a video about it anyway.
The perfect fit.
Engineered to be optimum size, and not an inch bigger, to maximize your work space.
Our webcam backdrops have full-screen coverage nearly five feet from many webcams allows you ample room to work.
Sit with it.
Stand with it.
Stick it on the wall.
Your webcam backdrop comes with an adjustable stand to help you look good if you're a sitter or a stander for your video calls.
If you really want to up the ante, you can mount your Voodrop on a wall with the simple mount. Since, every Voodrop has two sides, you could use one side for work and one side for home.
Customize one of our stock backdrop designs or create your own, unique design.
Your brand and your approach are a completely unique combination, so make sure that you're communicating who you are on every video call. Our Voodrops are completely customizable webcam backdrops that reflect your personality, your business, and your brand.
Get a mini tour of the Anyvoo webcam backdrop, with a fun surprise.
Shop Now
Design Your Voodrop
Best option available
I've spent a great deal of time working remotely and attending Zoom / Teams meetings over the last few years and have developed a very healthy dislike for virtual backgrounds. I don't want software that may unexpectedly fail during a meeting or a job interview. I don't want to spend any time wondering if my virtual background really is in fact providing me with actual privacy. In fact, I don't want technology at all. I want a real background! One that's easy to setup / store and looks... well, real!
In my search for a product that would meet my requirements I found extremely large and expensive backdrops intended for photography / filming and the Anyvoo Voodrop. I found LOTS of green screen options along the way too - but, no technology, so those are off the list.
Ordering the Anyvoo Voodrop was problem free and international shipping (to Canada) proved to be fast and hassle free as well.
Now that I have the Voodrop and have had a few weeks to test it I can confidently say that it's exactly as advertised. I have found that while the mechanism for mounting the backdrop to the stand is clever and effective it is somewhat vulnerable to being bumped. My curious cat came over and gave the backdrop a close inspecting and managed to knock it down from the stand with minimal effort. I've solved this problem with a pair of inexpensive spring loaded c-clamps that I picked up from my local hardware store and use them to clamp the mounting bracket to the frame itself. Problem solved. Oh, my background problem is solved too!
Thank you Anyvoo! Your Voodrop is exactly what I wanted and I couldn't be more happy with my purchase!
Top Shelf Service
Anyvoo has perfected its products and maintains expedited order shipping with exceptional customer service.
The product is made of quality material that will surely last indefinitely.
Researching Anyvoo products was enhanced by many YouTube videos regarding all aspects of the Voodrop.
If you're looking for a professional presentation appearance, you can't go wrong using Anyvoo products.
Needed a top-notch background, and needed it fast!
We tried all kinds of backgrounds from virtual, shinney pull-ups to oval blue/green spring-loaded flip-in-your-face types. Finally - we got just what we needed, got it fast, and it works beautifully!
Looks great
Looks really good on video calls/recordings. Easy to assemble and sturdy.
Good Stuff
This item is exactly what I was looking for. It is easy to assemble and disassemble and very adjustable. It looks really nice. Far better than the virtual backgrounds that made me look like an alien!
Amazing.
Beyond happy with the product. I knew it would look good, but this is so easy to set up and looks great on my zoom calls and videos. Thank you. Adds a professional touch to my brand.
Exceptional Quality and Customer Support
I cannot say enough good things about my experience. The team was very responsive to questions, provided resizing of the graphic, and answered all my questions in record time. I use the backdrop for my podcast and always get questions about where I got it. Sending lots of podcasters your way!
Easy and Professional
Great quality and really improved my zoom call experience.
Amazing backdrop for youtube videos!
I am impressed with the quality of the product! I am bummed to hear Voodrop is closing down. Thanks again!
Happy Customer
Great product! It would be wonderful if you could virtually see yourself in front of the back drop before you choose the background.
Voodrop
Great service ... painless and kept up to date all the way through the purchase process. Great work Voodrop team!!
Great Product
From my initial inquiry to the final product reaching my door - and all of the communication in between - Anyvoo did a great job.
Love my Anyvoo
The process of ordering, and designing my Anyvoo was great! I highly recommend that you purchased your backdrop for your zoom, teams, OBS etc meetings from Anyvoo.
The speed of service, the cute video showing my backdrop being made, and the final result was excellent.
If possible I would give them 6 stars.
Perfect Custom Made Voodrop
We just love our Voodrop! The quality of the product is exceptional and looks so amazing for our new virtual medical clinic. We chose the white brick background which looks just great with our custom logo. Thanks Lance and Team for a great job.