Meet the Voodrop
The double-sided, elegant professional webcam backdrop designed specifically for remote workers.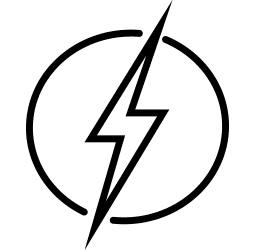 FAST TURNAROUND
We'll print, sew, and ship your Voodrops within 5 business days of design proof approval. If you're in a bigger hurry, you can RUSH or SUPER RUSH your order.

Free Shipping to Your TeaM
If you order ten or more Voodrops, we will ship directly to each member of your team for free if they are located in the US! Once you order, we'll connect for the shipping addresses.
Professional design review
We review every custom design and send you a digital proof before we ever go to print so you can order with confidence!
No more messing with green screens, green jaggies, and cheesy graphics.
The challenge of using a green screen and virtual backgrounds is that you're always having to fiddle with things, and it's never quite right.
With your Voodrop, you'll look great on any video platform. Just set it up and forget about it.
(Of course, if you really love playing with a green screen, you can always add a green screen to the second side of your Voodrop.)
Shop Now
Design Your Voodrop
So easy to set up, even your CEO can do it!
Slip the lightweight aluminum tubes together, give them a quick snug with our unique corner design, slip over the fabric and zip it up. Hang it on the mount. Done.
Watch the full length setup video, complete with lame jokes.
Carefree and wrinkle-free.
The feel of a Voodrop is a lot like your favorite yoga pants. 
You'll get the same texture, stretch, durability, and luxury from your Voodrop fabric. Just don't try to wear it, ok?
You have better things to worry about than taking care of your webcam backdrop fabric. We've made it easy. The fabric can be folded or scrunched up for storage, and once it's installed, it's beautiful and smooth.
Words fail us to describe the fabric, but, of course, we made a video about it anyway.
The perfect fit.
Engineered to be optimum size, and not an inch bigger, to maximize your work space.
Our webcam backdrops have full-screen coverage nearly five feet from many webcams allows you ample room to work.
Sit with it.
Stand with it.
Stick it on the wall.
Your webcam backdrop comes with an adjustable stand to help you look good if you're a sitter or a stander for your video calls.
If you really want to up the ante, you can mount your Voodrop on a wall with the simple mount. Since, every Voodrop has two sides, you could use one side for work and one side for home.
Customize one of our stock backdrop designs or create your own, unique design.
Your brand and your approach are a completely unique combination, so make sure that you're communicating who you are on every video call. Our Voodrops are completely customizable webcam backdrops that reflect your personality, your business, and your brand. 
Get a mini tour of the Anyvoo webcam backdrop, with a fun surprise.
Shop Now
Design Your Voodrop
Amazing.
Beyond happy with the product. I knew it would look good, but this is so easy to set up and looks great on my zoom calls and videos. Thank you. Adds a professional touch to my brand.
Exceptional Quality and Customer Support
I cannot say enough good things about my experience. The team was very responsive to questions, provided resizing of the graphic, and answered all my questions in record time. I use the backdrop for my podcast and always get questions about where I got it. Sending lots of podcasters your way!
Easy and Professional
Great quality and really improved my zoom call experience.
Amazing backdrop for youtube videos!
I am impressed with the quality of the product! I am bummed to hear Voodrop is closing down. Thanks again!
Happy Customer
Great product! It would be wonderful if you could virtually see yourself in front of the back drop before you choose the background.
Voodrop
Great service ... painless and kept up to date all the way through the purchase process. Great work Voodrop team!!
Great Product
From my initial inquiry to the final product reaching my door - and all of the communication in between - Anyvoo did a great job.
Love my Anyvoo
The process of ordering, and designing my Anyvoo was great! I highly recommend that you purchased your backdrop for your zoom, teams, OBS etc meetings from Anyvoo.
The speed of service, the cute video showing my backdrop being made, and the final result was excellent.
If possible I would give them 6 stars.
Perfect Custom Made Voodrop
We just love our Voodrop! The quality of the product is exceptional and looks so amazing for our new virtual medical clinic. We chose the white brick background which looks just great with our custom logo. Thanks Lance and Team for a great job.
Absolutely perfect!
I received my ANYVOO backdrop on time and it ripped into the box. The frame is easy to put together, though I did prop it up against a wall to put the fabric on so that it would have more stability, but that was not a problem. The image is AMAZING and everyone in the video meetings loves the look. Super happy with the product. Other team members will be ordering their own for their videos. Cheers to you all.
Great product - easy to put together
I love the "thank you" video and the additional video showing the steps to put the backdrop together.
Awesome product and easy to setup!
I love this product! I selected the downtown loft brick background and on video you can not tell it's not real brick. Heck I used the option to hang it on a wall and it looks like I added actual brick in that spot in my office. All my initial setup uncertainties were quickly resolved by watching the assembly video provided by way of a link on the box I scanned with my phone to go right to the video. Everything is high quality and I'm already looking forward to ordering again in the future to mix things up and maybe get one with our business logo.
Perfect!
This is just what I was looking for! It solves my background problem beautifully. One side features my logo and I opted to get the other side without a logo so that during those times when I'm on video and it's unrelated to my core business, it takes mere seconds to flip it around and voilà - another great looking background. The customer service was terrific too. I highly recommend Anyvoo!!!
Love it
The team was fantastic and responsive and turnaround was so fast. I look forward to purchasing many more of these products for my team soon.